SUP
This is my personal blog where I rant and rave about whatever I like. If you have a problem with it, then leave now =]
Follow my blog with bloglovin´
hannah
loving life and the people in it
each day is a new beginning
so never ever look back!
work hard & party hard
17 years young
♥♥♥♥♥♥♥♥
love notes
this is where your tagboard goes.
no wider then 170 pixels :D
lusting for...
- Chicken Noodle Soup


- Cuddles


- A Louis Vuitton Scarf

melody
friends
Song Of Style
Love More
link
link
link
link
Archives
-
April 2009
Arrivederci
Designer:
Shannon
Image:
X
Brushes:
X
X
Campaign: Alberta Ferretti
Season: Fall/Winter 2008
Photographer: Steven Meisel
Tuesday, April 14, 2009
I love it how when a week comes where I have to work every single day of the week I get sick. And not just runny nose sick, like fever accompanied with a raging burning throat sick =[
sighhhh life has such bad timing sometimes.....
I guess it is time to venture to the supermarket and get me some good ol' chicken noodle soup, speaking of the supermarket I came across a shoot from Vogue Paris the Oct '07 issue which I don't know whether to love or hate.
What do ya'll think?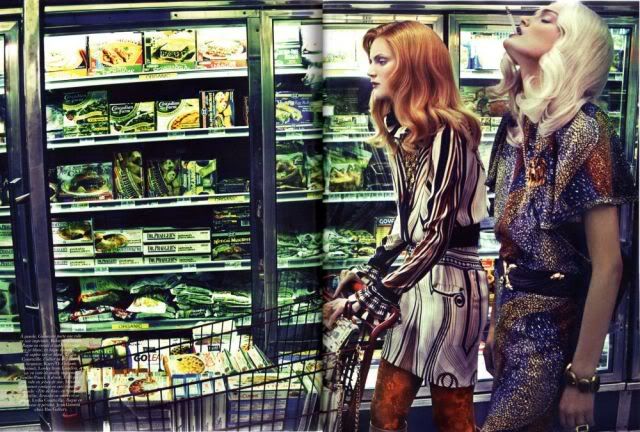 x
9:47 PM
[ 4 comments]