SUP
This is my personal blog where I rant and rave about whatever I like. If you have a problem with it, then leave now =]
Follow my blog with bloglovin´
hannah
loving life and the people in it
each day is a new beginning
so never ever look back!
work hard & party hard
17 years young
♥♥♥♥♥♥♥♥
love notes
this is where your tagboard goes.
no wider then 170 pixels :D
lusting for...
- Chicken Noodle Soup


- Cuddles


- A Louis Vuitton Scarf

melody
friends
Song Of Style
Love More
link
link
link
link
Archives
-
April 2009
Arrivederci
Designer:
Shannon
Image:
X
Brushes:
X
X
Campaign: Alberta Ferretti
Season: Fall/Winter 2008
Photographer: Steven Meisel
Tuesday, April 21, 2009
Everyday I want to blog so bad but my life is just:
Wake up
Work
Go home exhausted
Sleep
Who knew working in an ice cream store can be so tiring right?
But tomorrow will be different because I have a day off :D
blog blog bloggin'!!
So for the mean time - BRB
J.Stam
6:19 AM
[ 6 comments]
Tuesday, April 14, 2009
I love it how when a week comes where I have to work every single day of the week I get sick. And not just runny nose sick, like fever accompanied with a raging burning throat sick =[
sighhhh life has such bad timing sometimes.....
I guess it is time to venture to the supermarket and get me some good ol' chicken noodle soup, speaking of the supermarket I came across a shoot from Vogue Paris the Oct '07 issue which I don't know whether to love or hate.
What do ya'll think?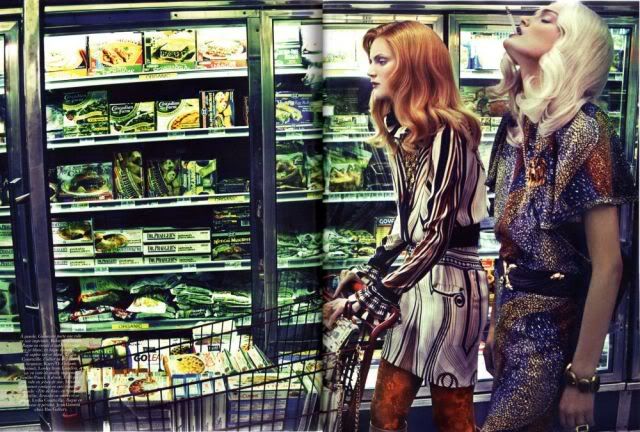 x
9:47 PM
[ 4 comments]
Sunday, April 12, 2009
Imagining how my perfect winter wardrobe would look like if price wasn't a matter....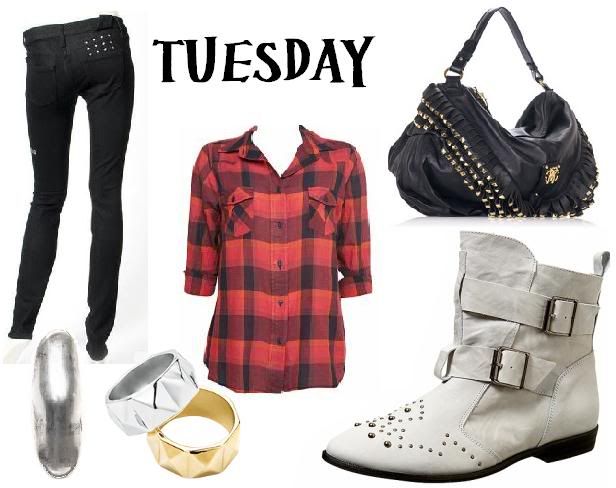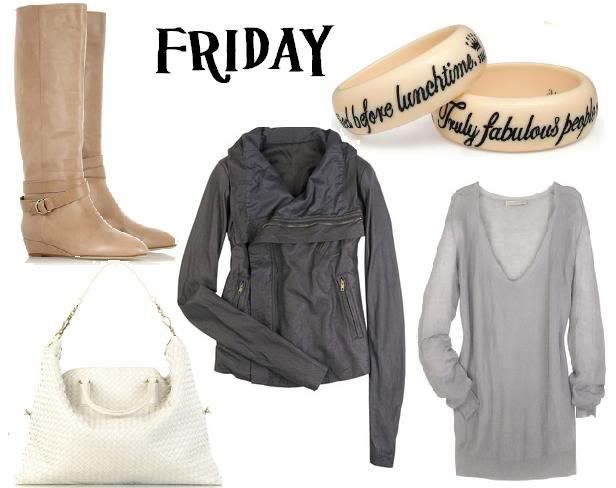 Sighh but this perfect wardrobe will only ever exist in my mind. Oh well a girl and dream! Really want to post outfit posts but being the smart cookie I am I cannot find my memory stick reader. No memory stick reader = no outfit posts :(
How was everyone's Eater Holiday? Hope it was good!
Ciao x
10:28 PM
[ 9 comments]
Saturday, April 11, 2009
Hi ya'll!
Hope everyone is enjoying their Easter holidays so far. Mine has been pretty boring but I'm loving it! Just working and getting to catch up with dearly missed friends is more than enough for me. Well if anyone's waiting to go out, not going out and bored then here are some pretty cool [in my opinion] YouTube videos for your viewing pleasure :)


This YouTube vid is of a short film and a must see, I loved it so much :D
Now off to work!
9:05 PM
[ 3 comments]
After anonymously trekking through the blogshpere for quite some time now I have come to the decision to create my own blog, sharing my lifes up and downs with everyone and anyone who is interested.
Only being a newbie at this my posts probably wont be as interesting as some. However slowly but surely I will get the hang of this. This is an exciting new beginning and ya'll are welcome to come along for the ride!
A hobby of mine used to be [and still is] collecting piles and piles of pictures that tickled my fancy. At one stage i had up to 5000 pictures however due to my lovely bad luck my laptop got stolen and all those pictures of editorials, models, celebrities, special moments and beautiful pieces of clothing were all gone. BUT today I just remembered my photobucket account! where I would seldom upload photos that I found. Here is a shoot from I don't know where but up to this day I still love it.....it kind of reminds me of Emily the Strange and Wednesday Adams in a good way.
Hope everyone had a wonderful Easter holidays!!!
x

7:52 AM
[ 4 comments]